Notions & Accessories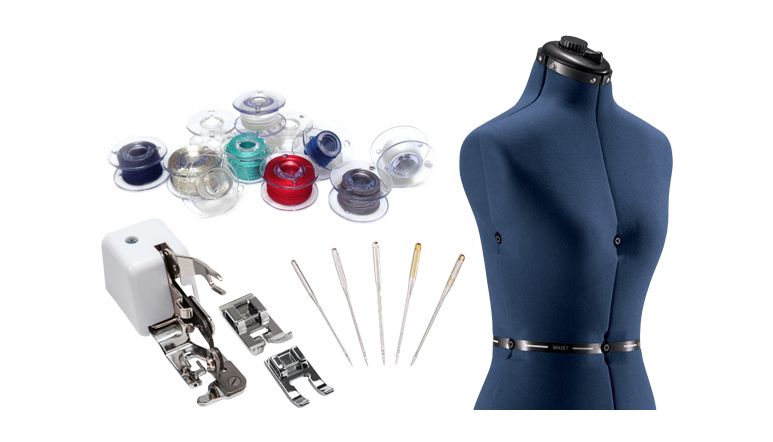 Finding a one-stop shop for sewing accessories has never been easier! From software for the most modern sewing machine models, to storage cases to hold your supplies, we have something for whatever your sewing needs may be!
We know how challenging it can be to find, especially hoop systems. Fortunately, we offer a wide selection which can work with almost any machine. We also offer storage solutions such as thread racks for storing all of your threads, whether heavy-duty or embroidery threads. And when you're ready to display your work or alter it, we have adult and child forms to make refining your projects easy. From scissors to rulers and cabinets to carrying cases, we have what you need.