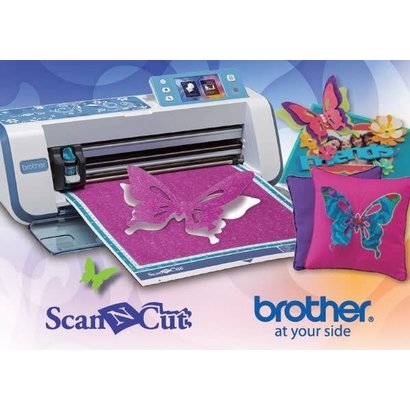 November 2 Hands On ScanNcut Workshop - Atlanta
Availability:

In stock (40)
Product description
Availability:

In stock (40)
Hands On ScanNcut Workshop
November 2nd, 2019 9:00 a.m. - 2:00 p.m.
@ our Atlanta location
Bring your Brother ScanNcut & spend the day learning new techniques while creating fun projects in class. Arrive early to pick your seat & set up your machine for class. Bring your power cord, mats, tools, etc...
$69 includes allsupplies for the projects & lunch.
Bring a friend or family to join you & they can also register for half price - only $34.50!
They will share your machine & make their own projects along with you. What a great day! You must call to register for the half price deal. Specify that you'll be buddies – 2 of you sharing a machine with 2 project kits. 404-261-4240
*Only $34.50! with store ScanNcut purchase*